GUEST OF HONOR: MABEL GREYSMOKE
ABOUT: Artist, writer, and useless fucking lesbian, Mabel has the privilege of being the Guest of Honor this year, and will do her villainous best to be worthy of that; this community helped her blossom into the disaster she is today, and we've only just begun! With the first book of the Greysmoke Tarot Cycle completed, she is looking forward to getting to work on the next tale, as well as further collaborations with her friends and chosen family, the MFBC. Let's keep making that good trouble, and showing the world what being a Villain means to us!
CORRUPTIVESPIRIT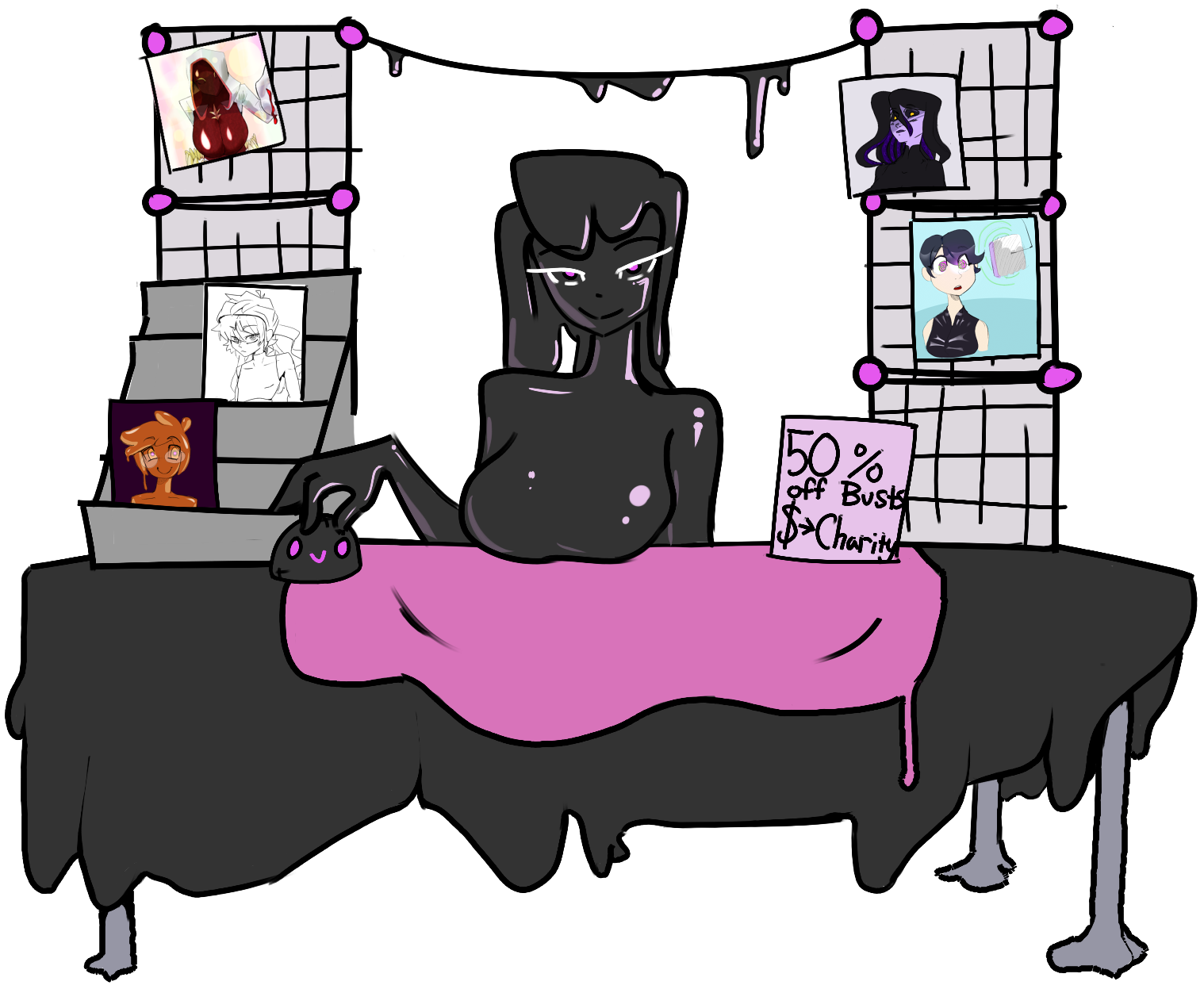 ABOUT: Like shiny art, slime, or faceless hotties? Have an OC needing a corruption arc? Check out CS's myriad of skills!
D. EGG
ABOUT: Strange art and comics for horny people.
QVP creator. Dangerous fun since 2005!
FLOYDIANSYSTEM
ABOUT: FloydianSystem brings a traditional manga-inspired approach to the world of queer villain media.
KORY BING
ABOUT: Creator of long-running webcomic Skin Deep! Paleoart, risograph zines, enamel pins, and Fun Facts.
KRAKEN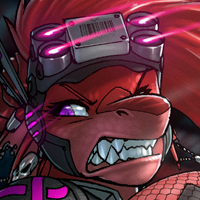 Icon art by Strype.
ABOUT: Founder and prime propagator of the Korps and of RCG Corporation.
ROXANNARACHNID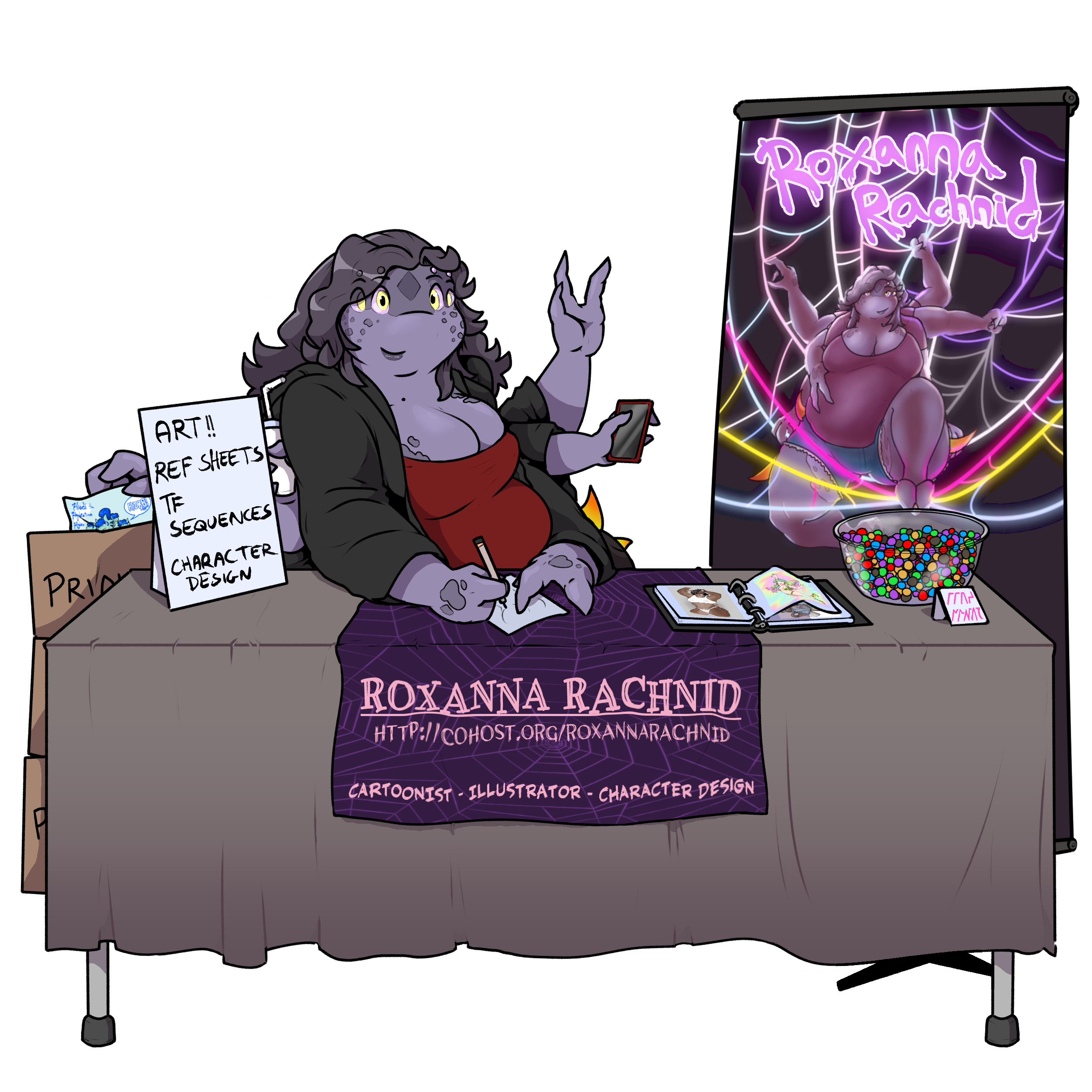 ABOUT: Character and creature design, furry and terato art commissions, ref sheets and emoji.
TEMRIN
ABOUT: Temrin is a nonbinary (they/them) freelance full time artist from canada, specializing is Furry and Fantasy content from character designs, full illustrations, graphic design, logo & branding, as well as having cool merch and apparel available.
SPIN
ABOUT: Sparkly, colorful merch and commissions! Click the image to get a closer look at commissions prices or click here to see more info.
NERO VILLAGALLOS O'REILLY
ABOUT: Homoerotic porn comics for
the discerning homoerotic adult.
DRAEKOS
ABOUT: A disaster lesbian kobold who draws soft girls and writes RPG content.